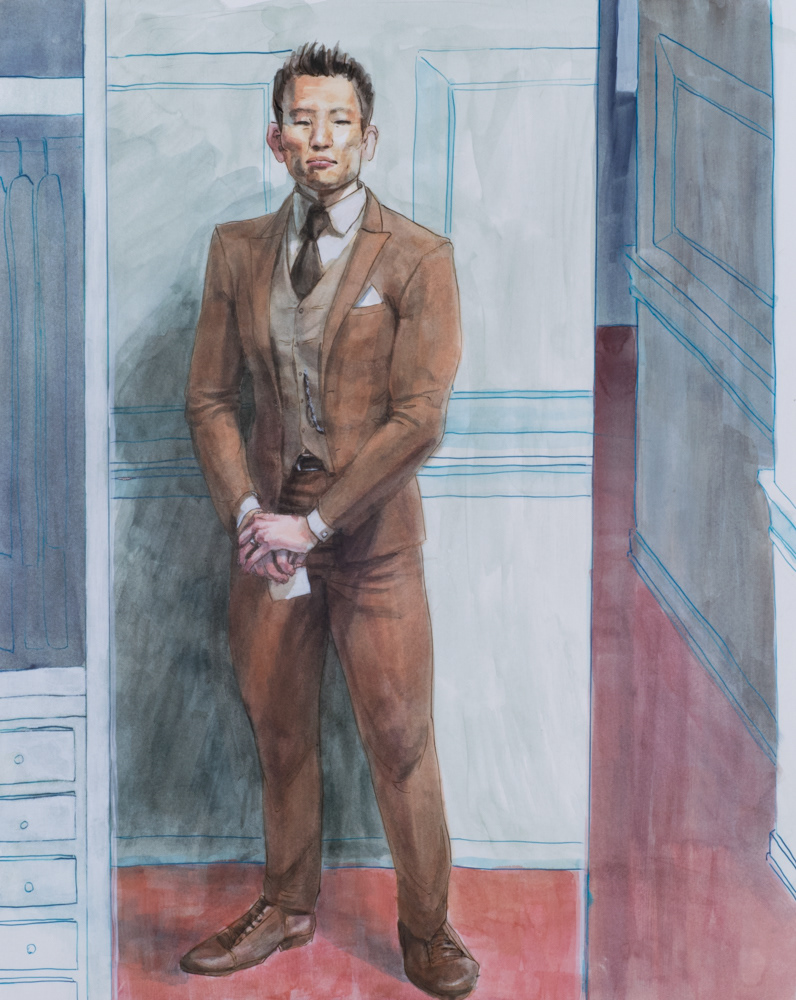 To me, this piece is about fitting in. In some ways it is confidence, but trying to conform to the standards of the highest strata of society is also about fear. I am still not sure if this is done, but something about the implied loneliness of the bare board sticks with me.

***

There are a couple of pieces in my portfolio whose progression went something like this:

1) I would go to a figure drawing session and paint the model
2) I would like the angle or the composition enough to want to make something more of it
3) I would imagine a context for the figure and paint that in.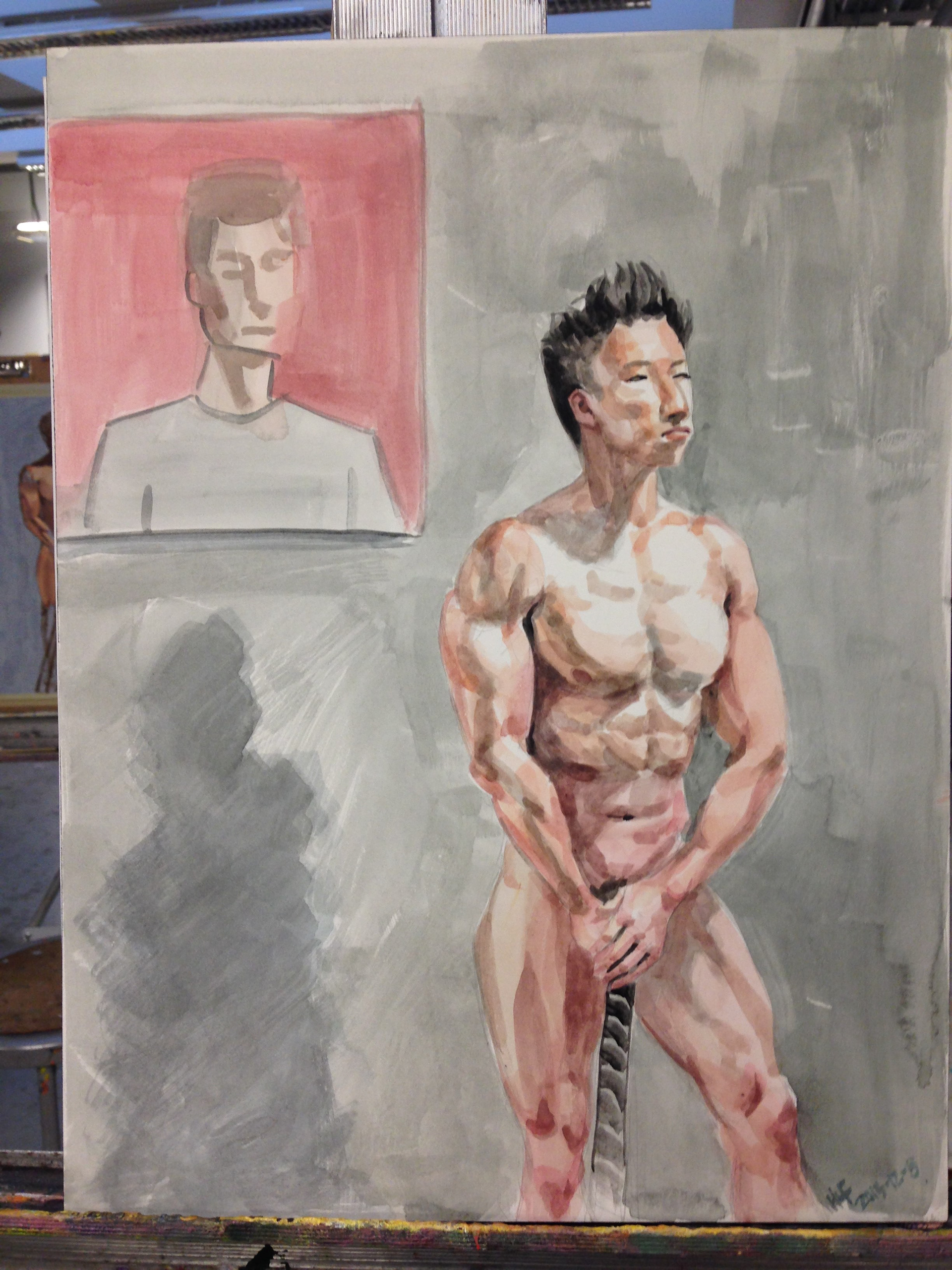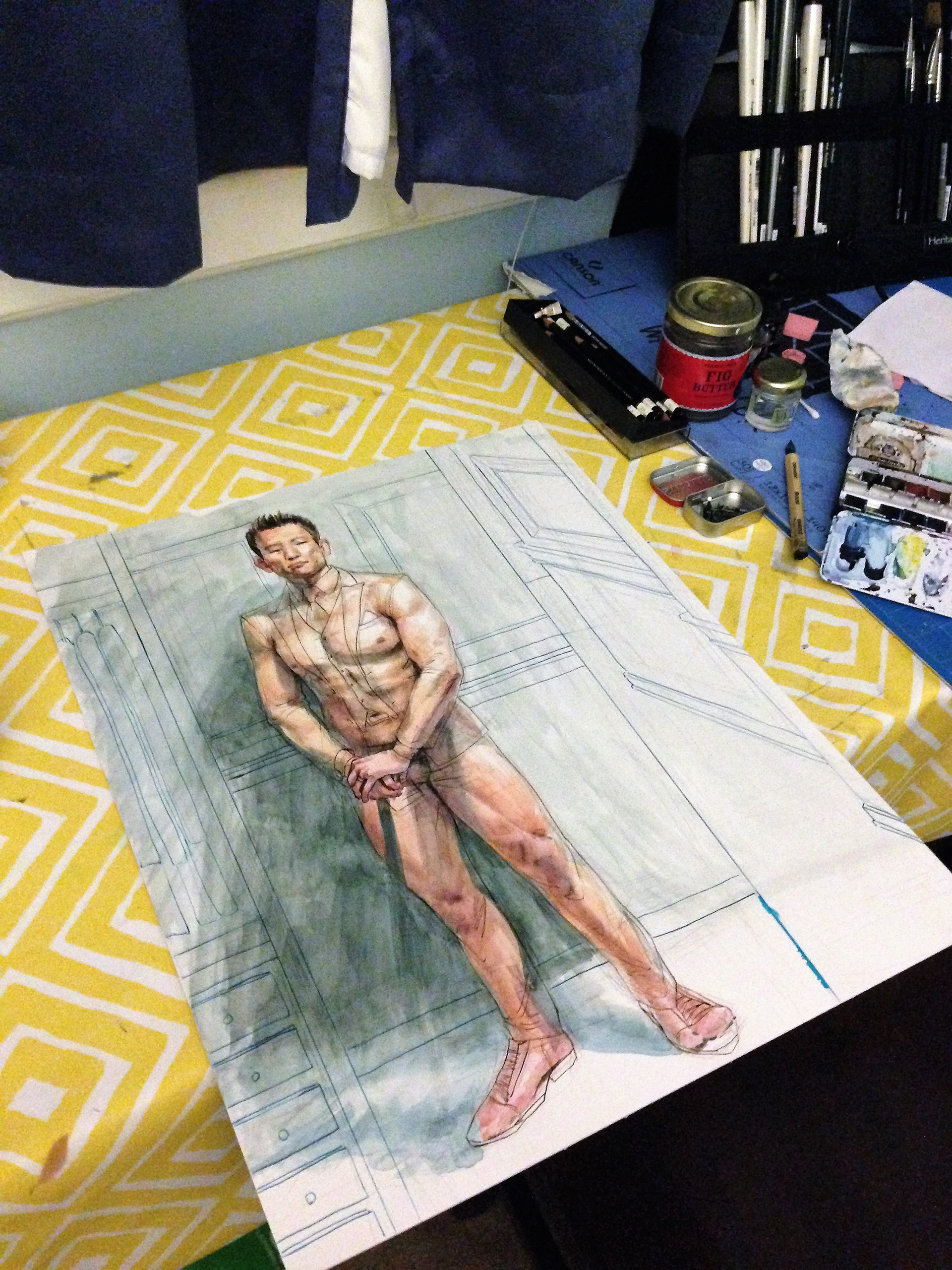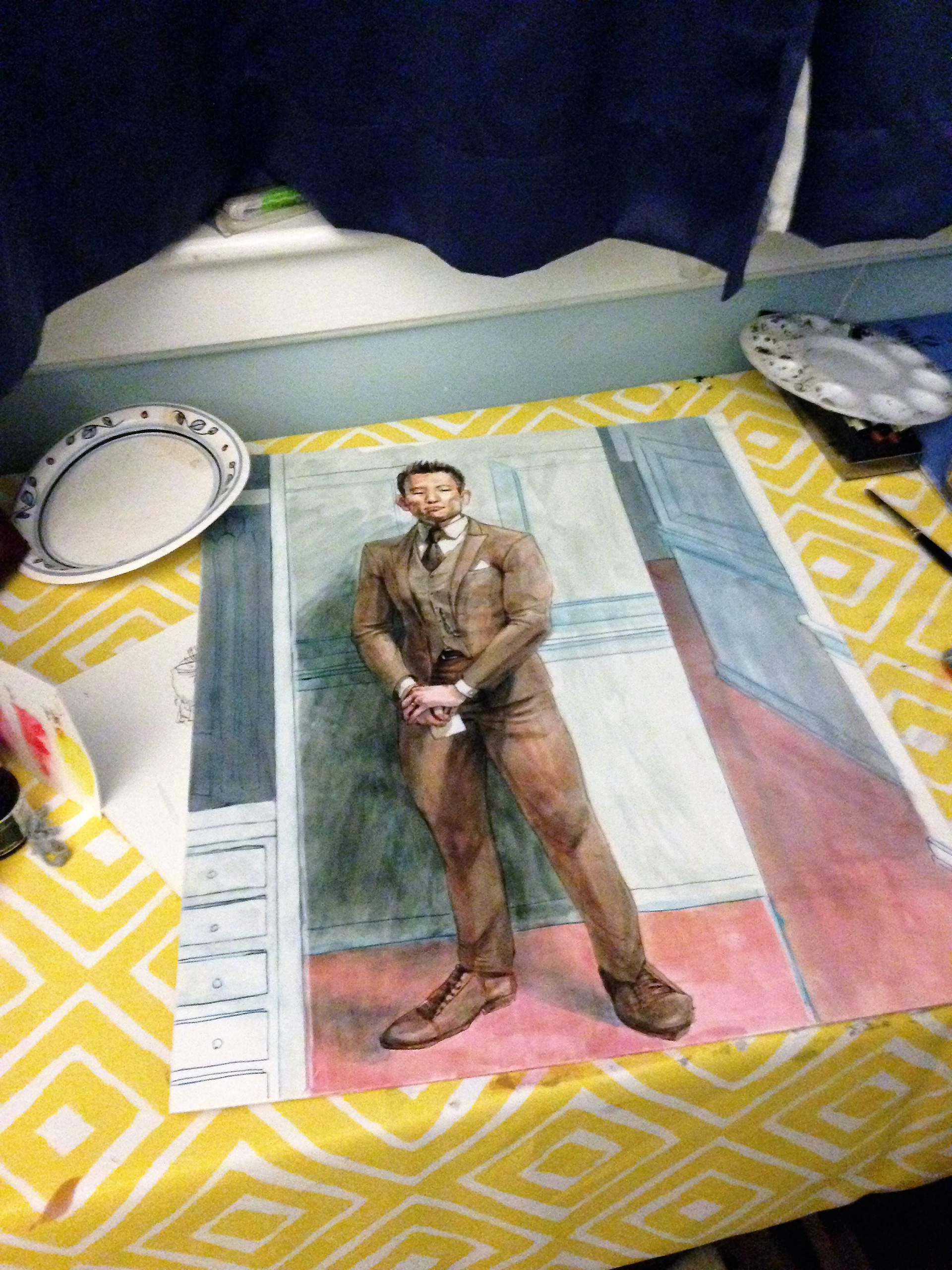 Some may find that a bit odd, or shocking that I would just paint over a solid three hours or more of work just like that. Well, that last bit I feel is necessary to take a study and make it a finished piece. If I was truly good, I would keep the figures as references like the masters of old...I am not that good or patient.