This was the series that won me a Juror's Choice award at a group exhibit at the McLean Project of the Arts. The exhibit was called "Making Sense", which happened to dovetail well with this self portrait series I did in response to "Just how bad is your eyesight?"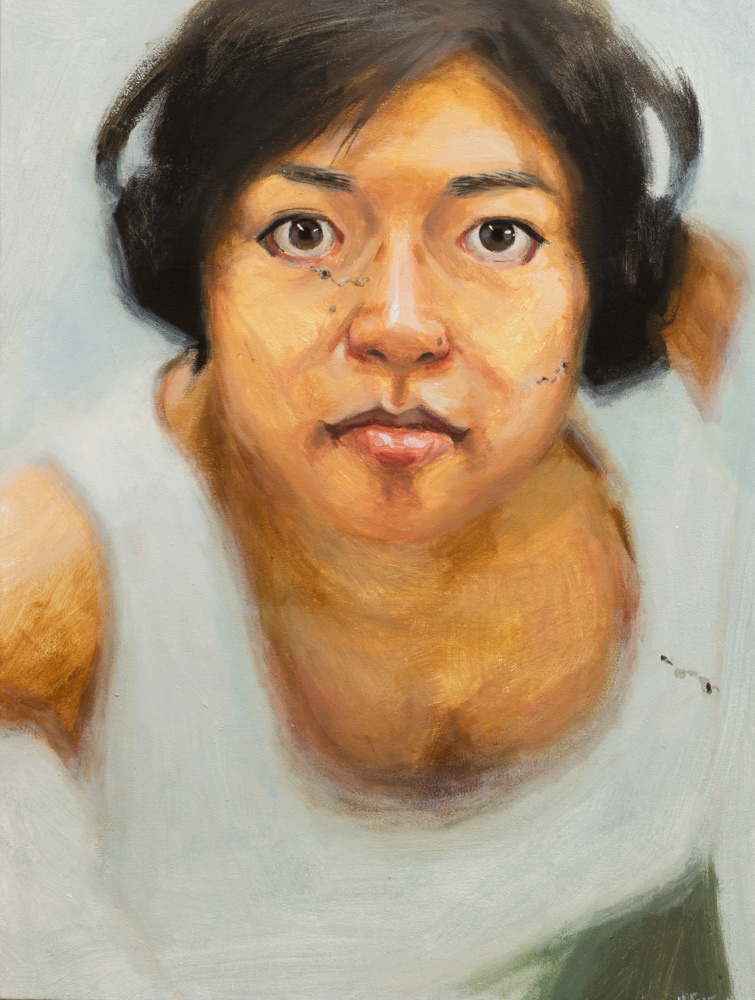 My prescription is -9 to -10, I've been wearing glasses since I was in first grade.  While my prescription is mostly stable now, being a visual artist, the thought of losing my eyesight entirely due to the myriad of eye health issues that are greater risks with this level of myopia is quite frightening.

This first painting illustrates what I can see if I am six inches or less from the mirror.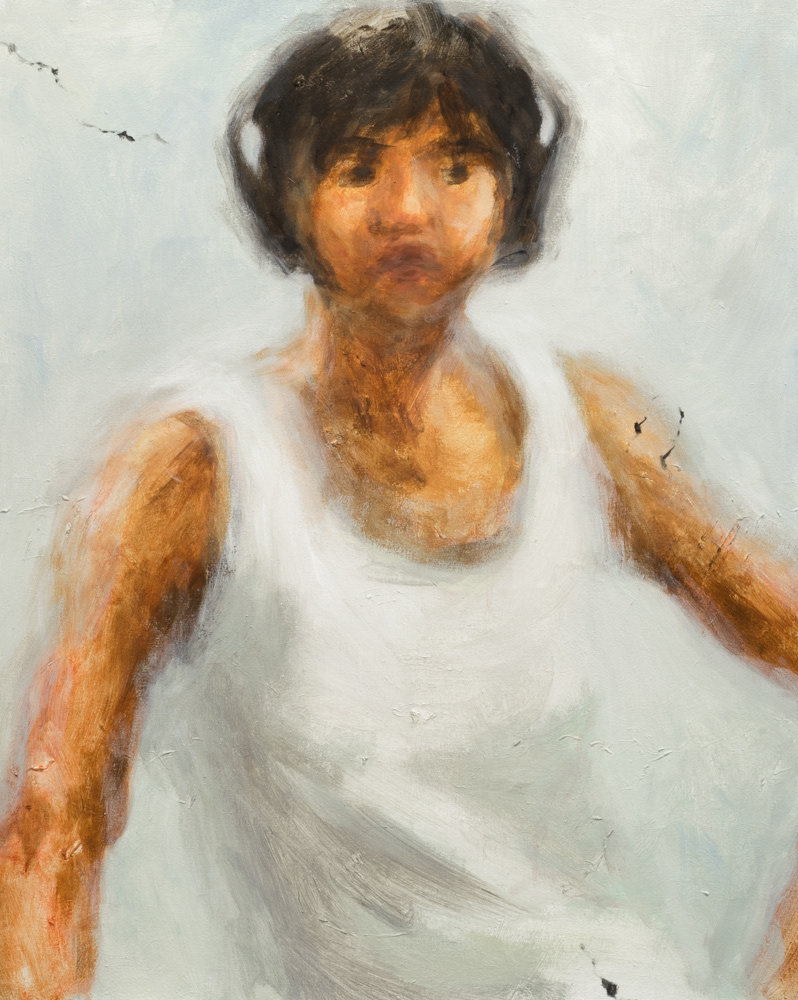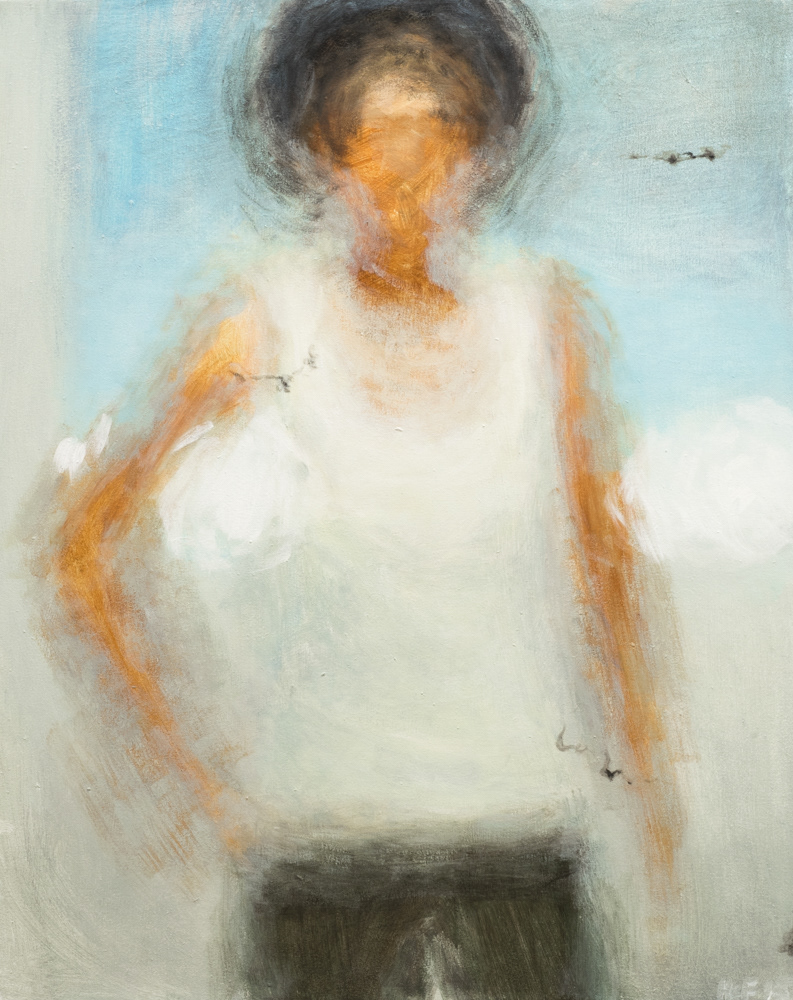 A scrapbook of memories of making this series: I changed my hairstyle midway through the first one, and decided I had to change my hair in the portrait as well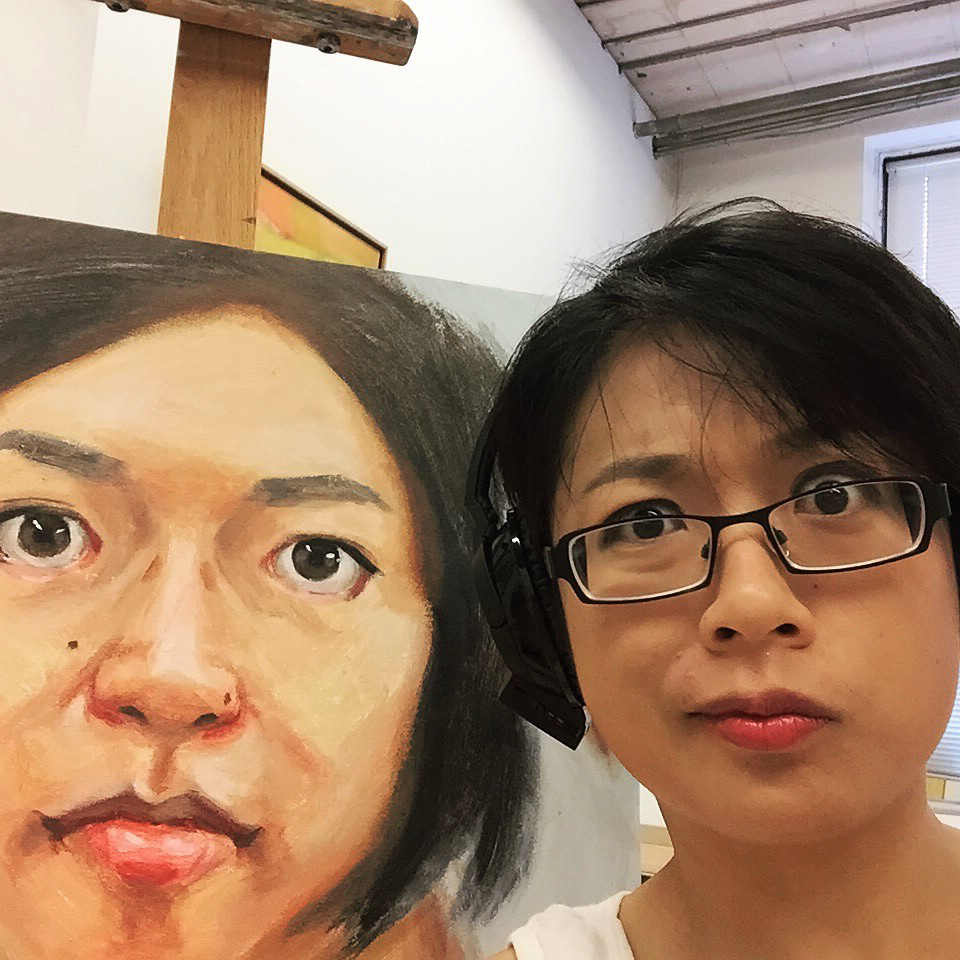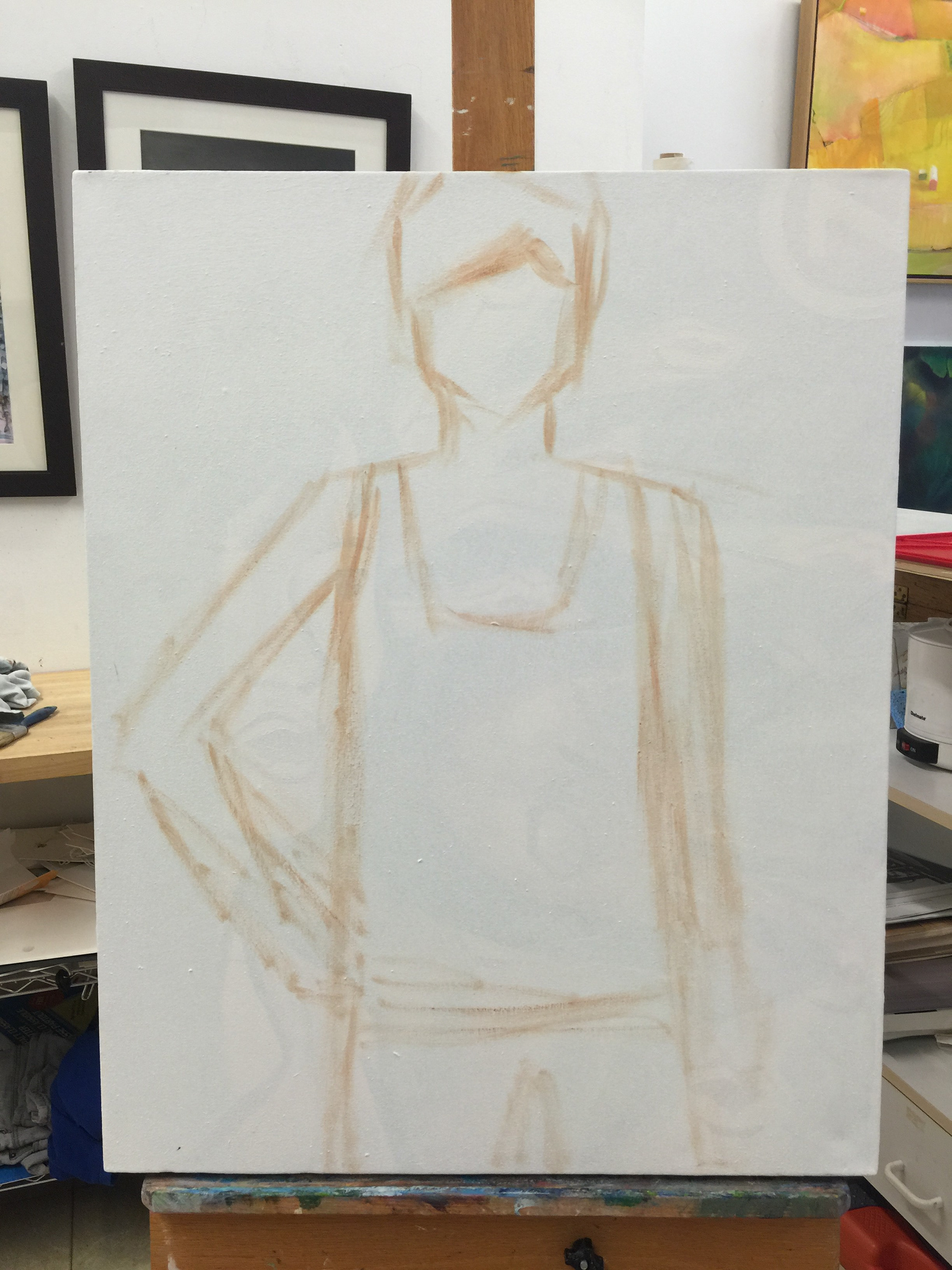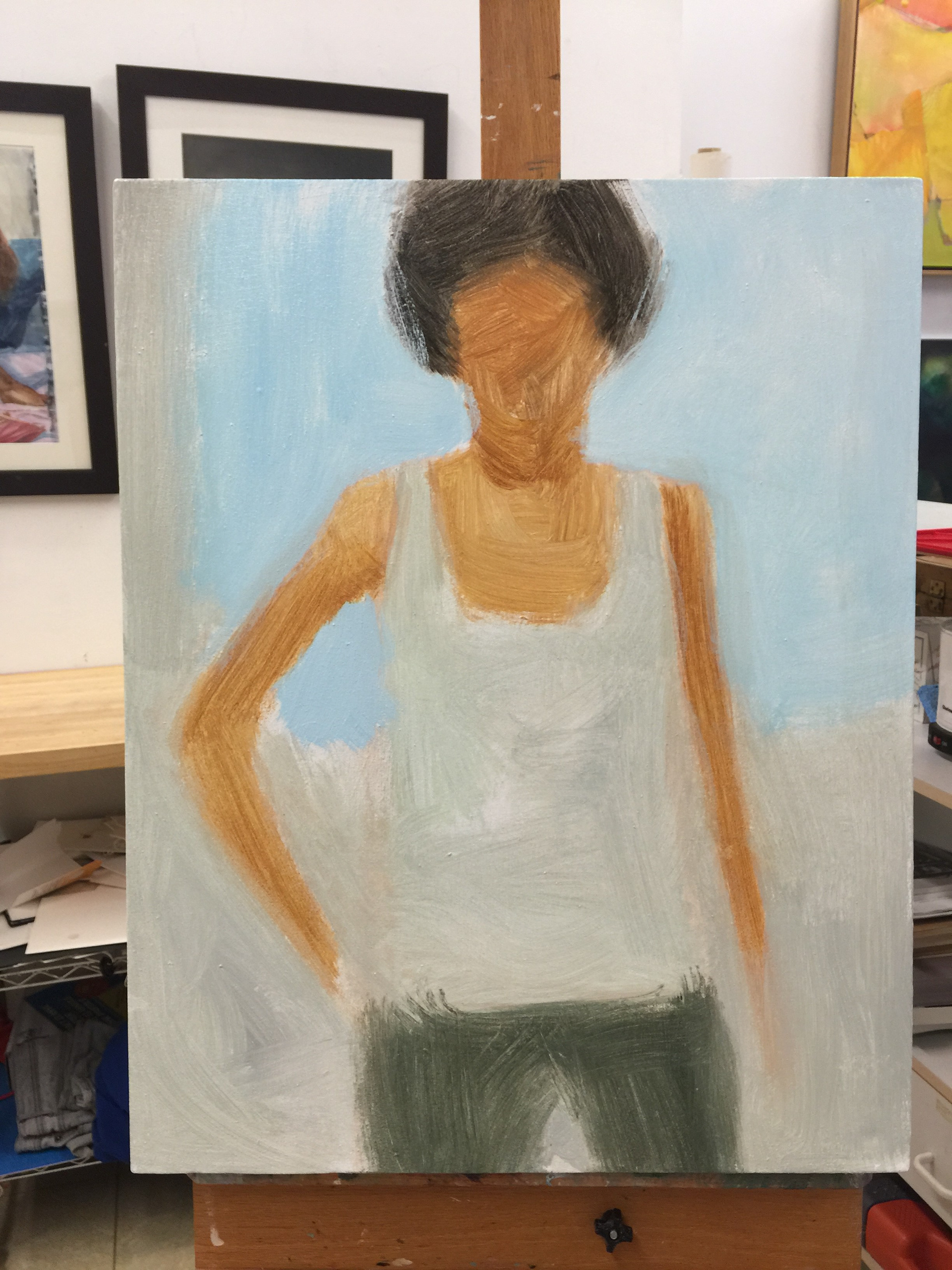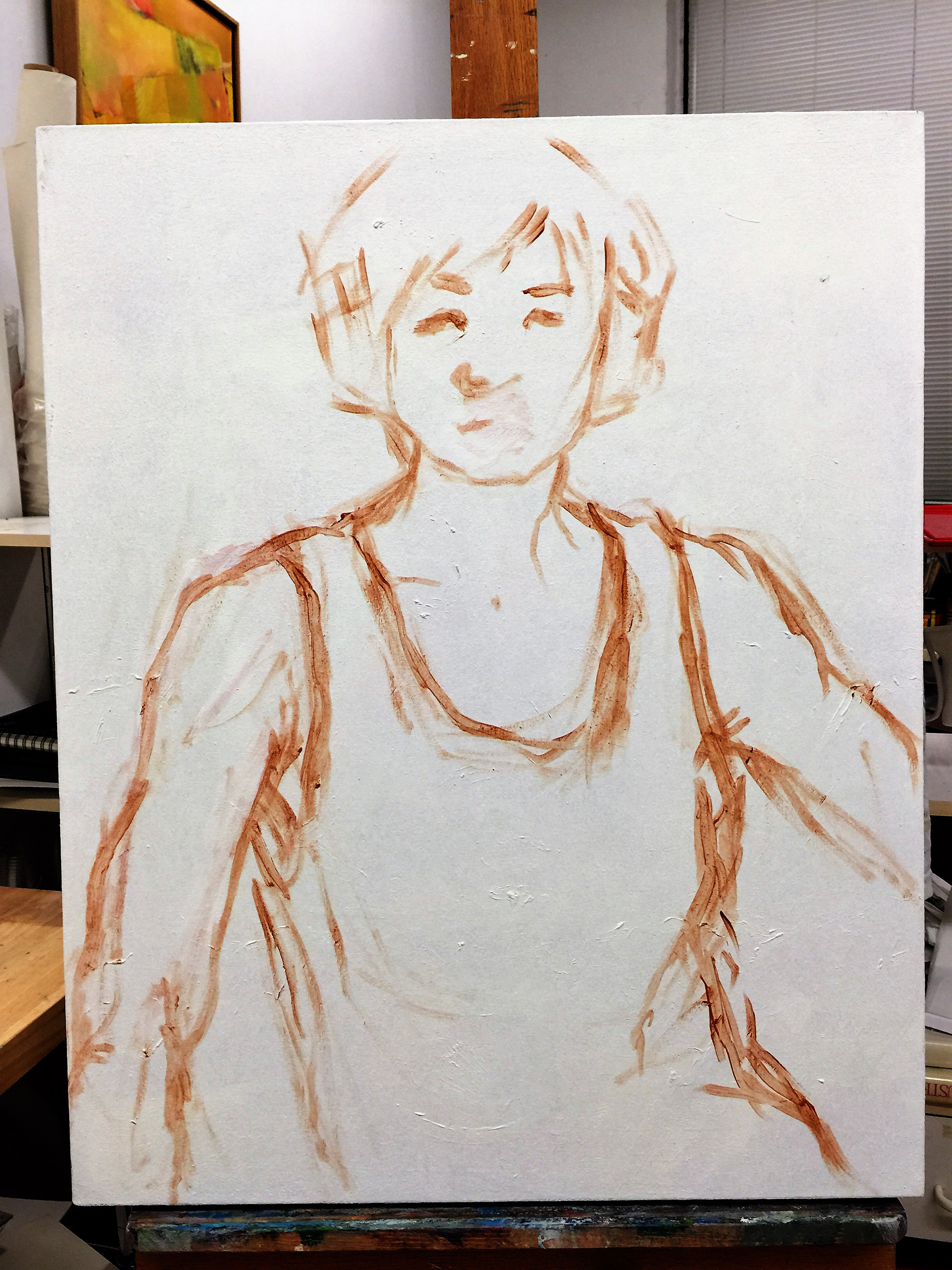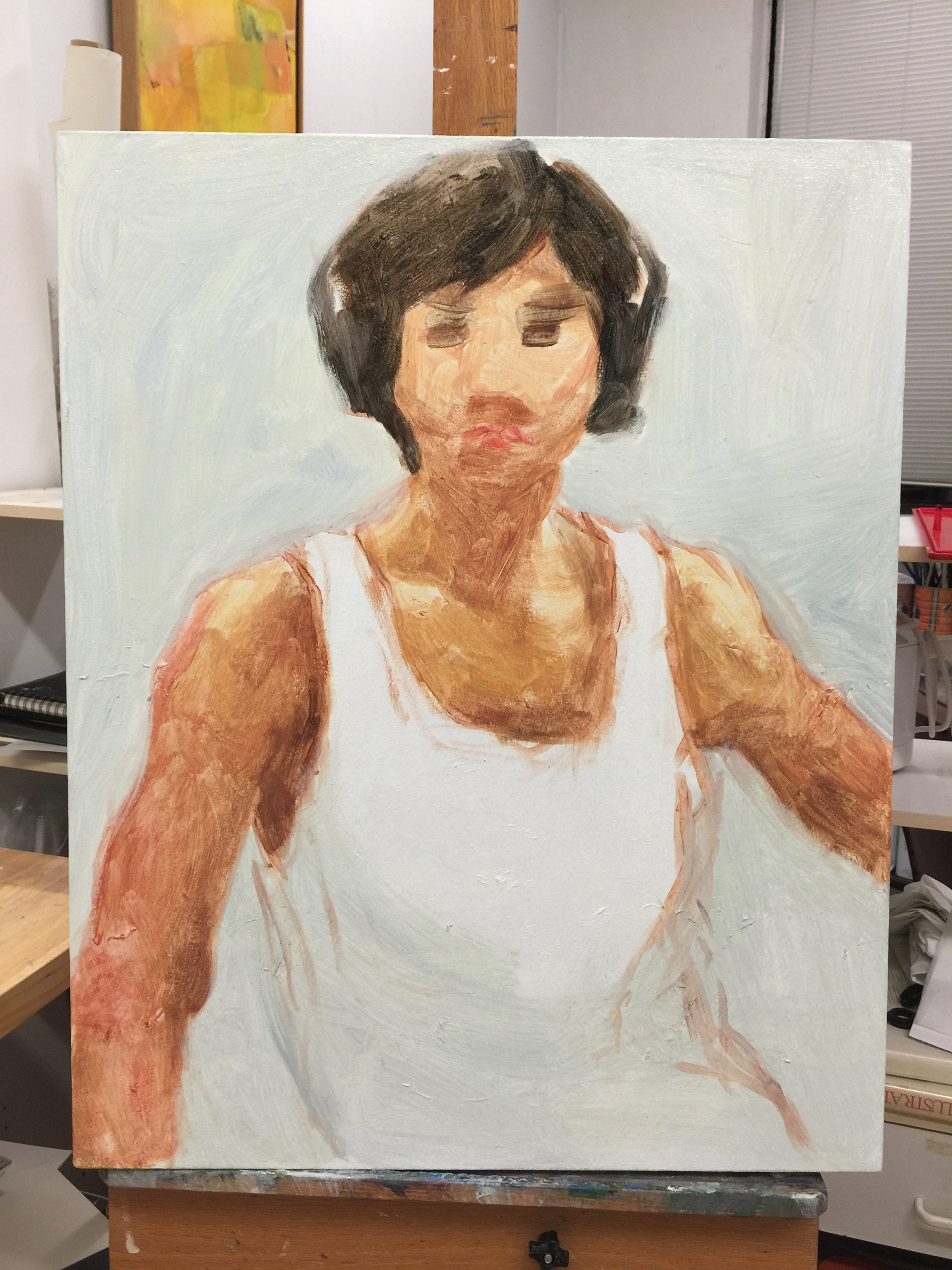 I also submitted Six Feet and Six Inches to Making Sense, a group show at the
McLean Project for the Arts
juried by Nora Atkinson, the Lloyd Herman Curator of Craft at the
Renwick Gallery
, Smithsonian American Art Museum. Much to my surprise I won one of three Juror's Choice awards given for that show!