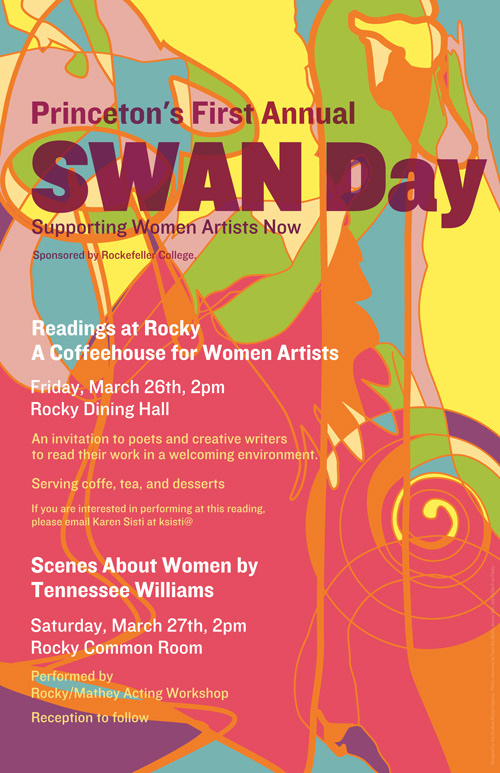 SWAN Day Print Design

SWAN stands for Supporting Women Artists Now, so I wanted to make sure my posters did not just reference swans, the bird, but also the actually meaning behind the day itself. The client for this work had worked with me before, and so trusted my design sense enough to give me very little guidance otherwise.

To that end, I knew I wanted a colorful design that would rely on drawing for the design elements rather than photography and typography to reflect the energy and vibrancy associated with art, and have a feminine but not sickeningly feminine quality.

So I started with a series of line drawings of things associated with the week of events: swans for SWAN Day, coffee for the coffee talk, churches for one of the talks. I scanned those in and overlaid the lines on top of each other until the subject of the original drawings were somewhat obscured, and then like a coloring book or stained glass, filled in the white space with bright colors.

Naturally the cacophony needed a bit more tuning to be in harmony.

Overall, I am pleased with how this came out.

The best praise I got for this was from my good friend who was involved in this event: she said that she usually can guess how a designer came to a poster design, but this series had completely left her in wonder at how it could have been created.